Enjoy the thrill of driving a Land Rover, hassle free. Personal Contract Hire gives you an initial rental in advance of 1 – 12 months (subject to underwriting), regular rental fees and no worries about disposing of your car at the end of the contract. You can also choose the reassurance of various optional service, maintenance and repair packages.
LAND ROVER PERSONAL CONTRACT HIRE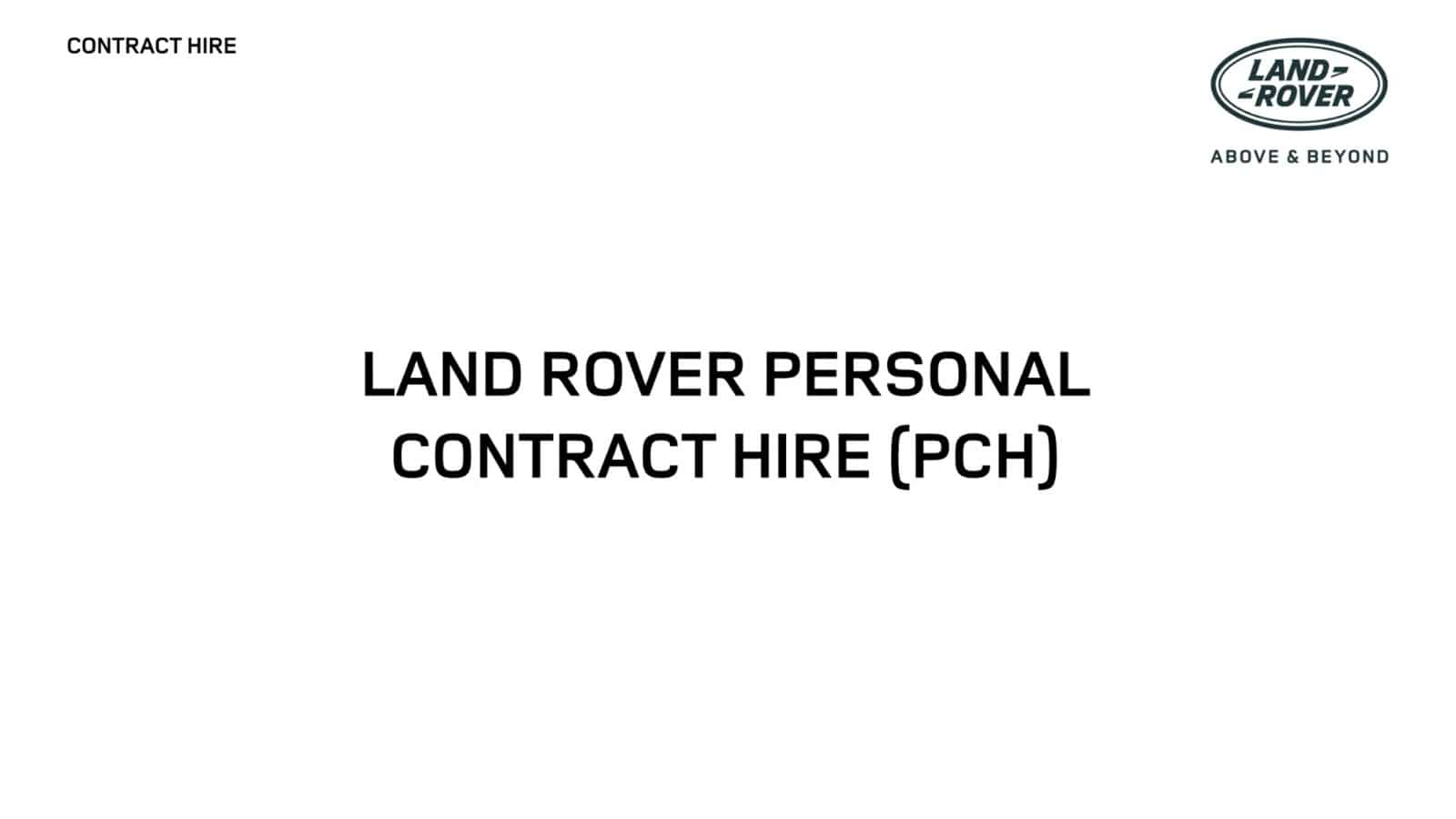 WHY IS THIS THE PLAN FOR ME?
Just choose your Land Rover, agree your annual mileage* and your initial rental in advance and how many monthly rental payments (between 18 and 60) you prefer. Then decide if you wish to include our optional maintenance, routine service and repair package. Your monthly rental is calculated based on your choices.
At the end of the term, the vehicle must be returned and you will have nothing further to pay provided the vehicle condition is in good condition, in line with BVRLA fair wear and tear guidelines and has not exceeded the agreed mileage. If the vehicle does not meet the mileage and condition terms excess charges will apply. Choose your next Land Rover and, subject to status and finance application, start again.**

BENEFITS
Low initial outlay and regular rentals for easy budgeting
Road Fund License included for the duration of your contract
Optional maintenance, routine service, tyre replacement and repair package could bring running costs together in the rental package. (Subject to fair wear and tear. Driver abuse and misuse is excluded. Vehicle must be serviced in accordance with manufacturer guidelines)
Flexibility to change your contract term and mileage should your circumstances change (except for during the first and last 6 months of the contract)
You don't have the worry of selling the car at the end of your contract because ownership remains with Land Rover Contract Hire
WHY IS THIS THE PLAN FOR ME?
I want a low initial outlay and regular payments for easy budgeting.
I want the option to bring all of my running costs together in a single rental payment, including maintenance and repair.
I want the flexibility to change my contract term and mileage should my circumstances change.
I don't want the worry of selling my car at the end of my contract.
*Minimum miles per annum is 5,000. Maximum mileage is 120,000 over the contract duration for petrol vehicles and 150,000 over the contract duration for diesel vehicles. Excess mileage charges will be payable if the vehicle has exceeded the agreed contract mileage at the end of the lease period. The contracted mileage will also be pro-rated in the event of any early termination of a contract (contract early termination fees will also apply)
**At the end of the lease you will not own the vehicle. The vehicle will be transported to our disposal site for a full inspection to be completed. All de-hire damage is assessed by the BVRLA fair wear and tear guidelines, and any charges are levied using the Thatcham price guide. Details of which can be provided on request.