GENUINE PARTS
We provide Classic parts to thousands of owners worldwide, and aim to offer the highest level of service and quality genuine products to clients caring for vehicles that have been out of production for ten years or more. All parts are manufactured to Land Rover's precise specifications by original suppliers whenever possible, with authentic Land Rover drawings and tooling used to ensure 100% authenticity.
LAND ROVER CLASSIC INFOTAINMENT SYSTEM
The past meets the future with Land Rover Classic Infotainment System.
Our fascination with the past doesn't mean we shouldn't embrace the future, to enhance the ownership and driving experience of your Classic Land Rover.
Which is why we've introduced the Land Rover Classic Infotainment System, consistent with the Classic interior of your Land Rover but packed with modern technology including DAB Radio, Bluetooth Connectivity™, 3.5'' touchscreen, smartphone integration and satellite navigation. It comes in a choice of black or chrome finish to perfectly complement your Land Rover's interior.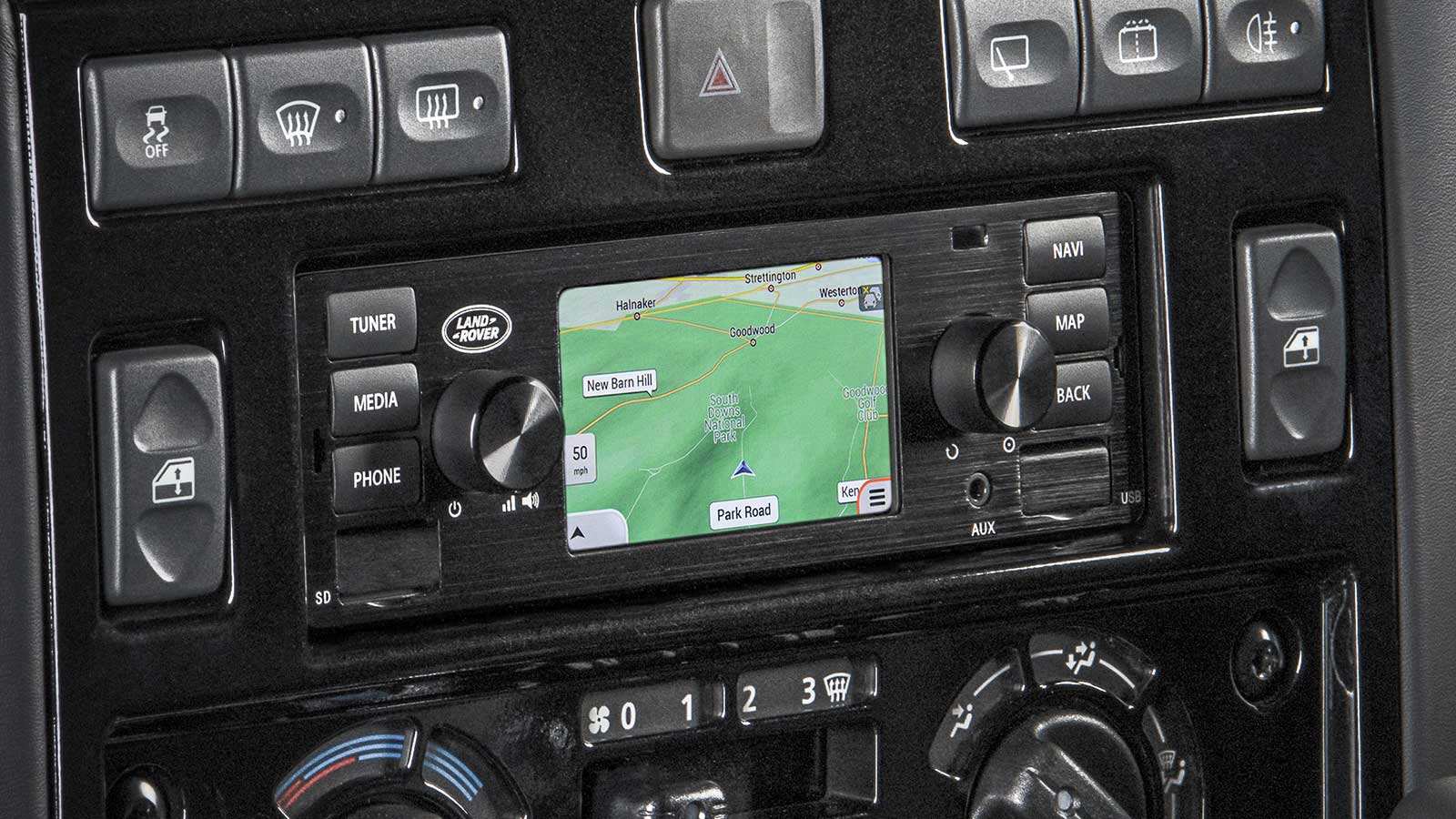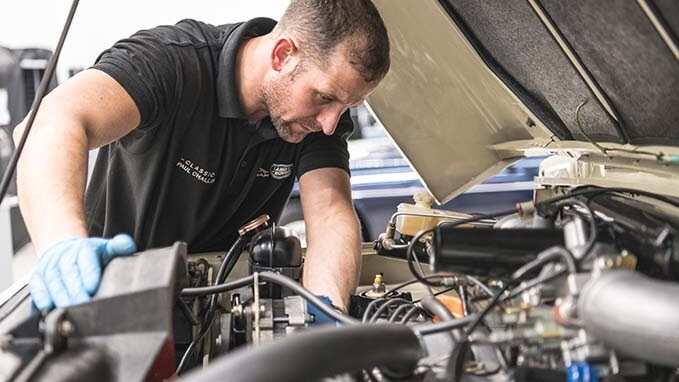 OWNER SERVICES
From modern testing facilities to historical checks, we go further than anyone to care for your Land Rover. Home to expert technicians and state-of-the-art tooling, our Classic Works facility provides genuine warranted servicing, vehicle heath checks and restoration for classic Land Rover models.